Everyone wants to put on style statement whether its clothing accessories or fashionable sunglasses. But do you know there are many things customers don't bother or they hardly know how to choose the best sunglasses in terms of protection, fashion, and durability?
There are various kinds of brands including Oiamik which is the well-known reputed brand in eyewear and sunglasses collection. Here in this article, we will discuss what are the factors you should consider while you buy one of the most important style that change the whole level of your presence.
Let's find out Sunglasses-
Durability– When it comes to toughness Oiamik is never behind, with precise engineering team each curve, shape, and size is passing through several quality-checks. This as results ensures the best quality. Oiamik believes a lightweight glasses frames are one of the best options you can consider buying your favorite sunglasses.
UV Protection– This is one of the most important functions consumers ignore which purchasing sunglasses. Always buy sunglasses from a reputed brand because it comes with a surety of 100% UV protection. Big brands including Oiamik assure you to give 100% UV protection in every sunglass you choose.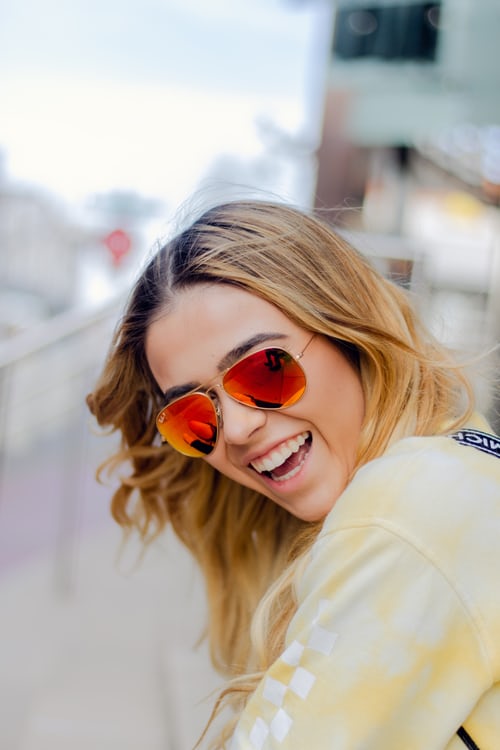 Choose Glass color wisely– Decide where you want to use those glasses a hardcore under the sun or like chilling mood places like a picnic or an adventure trip where the rays of the sun is not coming direct. Remember whenever you purchase sunglasses for direct sun rays purpose choose a dark color glass that will maximum protect your eyes from direct sunlight. If you are going outings in the evening or a situation when there is not much sunlight then choose a light color shade that will enhance and glow your look. There is a wide range of sunglasses for girls and boys available.
Choose shape & size as per Face– Many peoples buy sunglasses because they like the frame, but you should know that just choosing the sunglasses is not enough. You should understand which size of the sunglasses will be best for your face cut. For example- A Aviator look sunglasses might not suit the round face cut. Therefore understand your face cut before you buy any.
By choosing the above information, it is clear that with some important few tips and tricks you can change the tables around in terms of fashionable sunglasses. Remember sunglasses are one of the foremost important fashion accessories you can carry along. It is considered one of the most important fashion people look forward to.
When are you gearing up your fashion accessories?