'Filters' was a word that was restricted to water containers, that are used, to purify it to provide pure and clean water safe for drinking. But nowadays, 'filter' has a lot of extended meanings, this is making a great sensation worldwide because of social media platforms, they are being used heavily to make pictures look more beautiful. 
But, in the field of ophthalmic study, they are being used to filter out the harmful blue light that can cause some serious damage to eyes in the long run. There are some notable parameters that we should know to find out why blue light filter glasses are unique and reliable:
Blue cut lenses work effectively against the blue light
The blue light filter glasses specialize in cutting the high-intensity blue light waves thus resulting in a strain-free view from the eyes.

These glasses contain a combination of yellow-green lenses that perform this blocking function of UV 400 rays too.

The main and supreme quality of these glasses is that they can make one work for hours without causing eye fatigue while using digital platforms.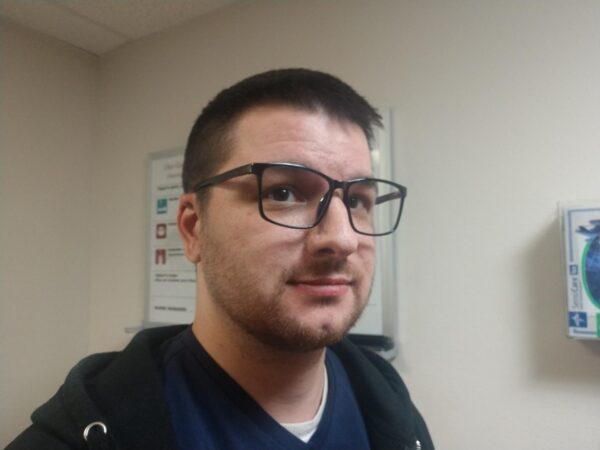 Lightweight body and doesn't burden you up
A great highlight of this product is that it has a feather-like stance and doesn't pain or cause itching on your forehead and temples.

The design is inspired by TR90 material which is a highly flexible thermoplastic that can be rotated to different angles and in different ways.

The Oiamik are made of only half the weight of the other computer glasses and are doubly durable when it comes to determining how long it will work. The metal hinges are enough to give it strength, helps to avoid breaking and thus make these glasses highly reliable.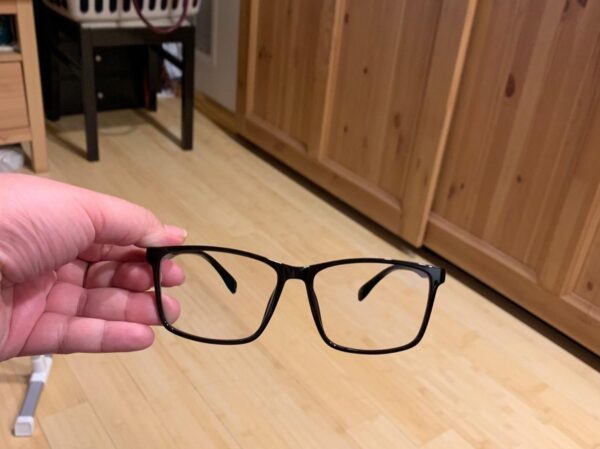 Their flexible nature makes them a good fit for all face types
Usually, the heavy and conventional glasses have fixed frames and hinges that might get loose and may even be overrunning your nose.

These flexible glasses are so adjustable that you can set the correct angle while you are working on computers. It will become your skin and take the shape you wish to take while you are working.

Be your face oval, circular, pear-shaped or V-shaped Oiamik has the best Blue light filter glasses for all face types and they can flaunt it with confidence and boldness.
They are unique glasses with that perfect packaging you need
These glasses will come with a wonderfully customized case for you. The case if perfect to carry to office, a meeting or even a casual get-together and it will team well with your other accessories.

Be more sure with these glasses, because Oiamik gives you an anti-blue test pen and a test card in the box so that you know how the blue cut lenses work.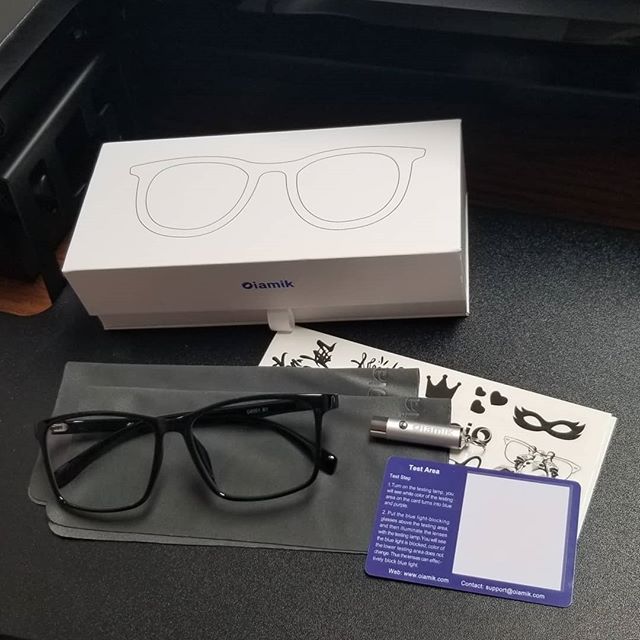 This product comes with a lifetime warranty
Oiamik is so sure of this product's following and popularity that the company gives you a100% money-back guarantee valid for all your life for break issues (if any).

These Blue light filter glasses for the computer are the best that you can choose, to save your eyes from the harm and adverse effects it is generally exposed to while scrolling through the device for hours.
Therefore, all these five qualities make them so unique and reliable for one and all.